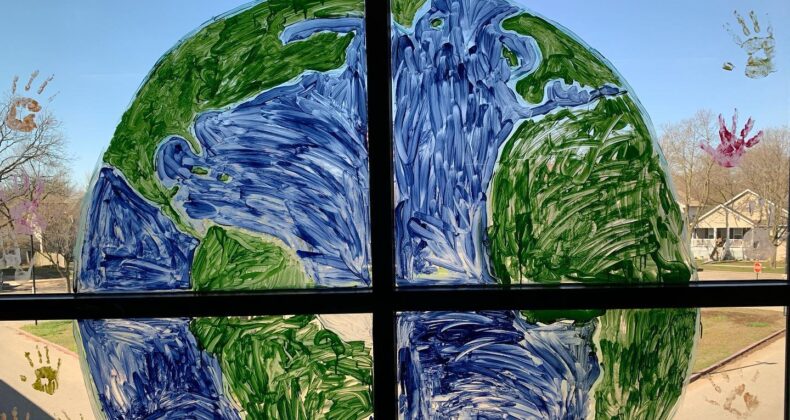 Cedar River Academy at Taylor Elementary is Cedar Rapids Community School District's third elementary magnet school. Magnet schools have a focused theme, and Cedar River Academy's theme is sustainability. Magnet schools use a "hands on, minds on" approach to learning, and use state and CRCSD standards, but vary the delivery of instruction by teaching the standards within the theme.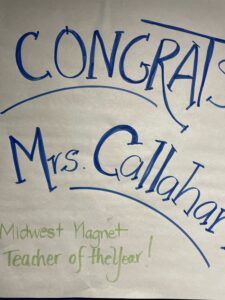 Cedar River Academy provides a hands-on approach to learning, where students understand their impact and are empowered for sustainability: sustainability of self, of community and of the environment.
Community partnerships provide authentic connections both locally and globally.
Students at Cedar River Academy are driven to make a difference.
We are learning today, sustaining tomorrow!
Find more school information below and in the Family/Student Handbook here.
To apply for the district lottery, find more information here.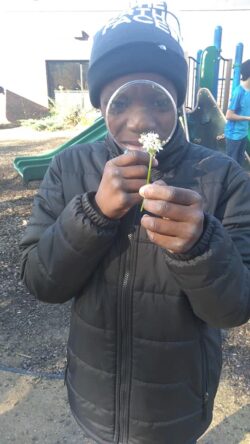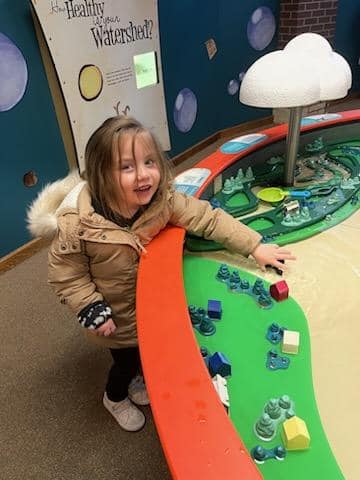 Sustainability
Cedar River Academy recognizes that the future of our world depends on taking care of our environment. We pass this message on to students by teaching them best practices for waste management, including composting, so they can take these practices home and teach their families. We teach about the importance of pollinators and how to grow pollinator gardens. Students learn how to grow food, and are empowered with the knowledge (and seeds) to plant their own family gardens at home.

Our community is an important part of who we are. We believe in teaching students the value of having a strong community. Students take walking field trips to various places in the community so they recognize how many businesses and services are within walking distance of their home. We have also used the city bus when taking field trips to take advantage of our public transportation system.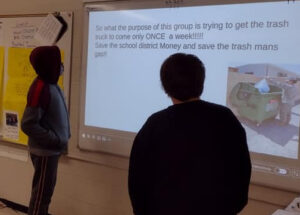 IMPACT
Every day at 3 p.m. the focus of the entire school shifts to sustainability lessons. Everyone spends the last 40 minutes of the day immersed in lessons, experiments, and projects revolving around sustainability of the environment, community, and self. Activities have included growing seeds, raising and releasing butterflies, creating an efficient assembly line, building small watersheds, collecting items to donate to a youth shelter, and building birdhouses. IMPACT projects are featured at our spring EXPO, when we host community partners and students families to share our work.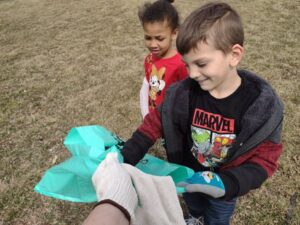 We also believe that to sustain a community, you need to recognize the different cultures. We celebrate what makes each of us special! Cedar River Academy partners with the cultural institutions in our city to develop lessons, projects and field trips related to sustaining and celebrating cultures.

We know that before we can take care of our community and environment, we must take care of ourselves first. Sustainability of self lessons revolve around our social, emotional, and behavioral wellness. Teachers develop lessons and activities to help students manage big emotions, large and small problems, and mindfulness.
Gardening with Matthew 25
Every student has multiple opportunities to get their hands dirty in small groups and with their whole class. We have a large outdoor vegetable garden, three hydroponic grow towers, and one hydroponic living wall to demonstrate the ways in which we can grow crops year-round.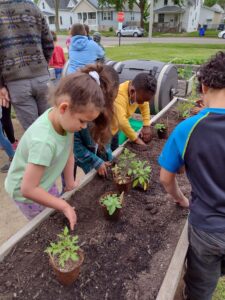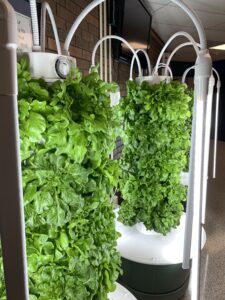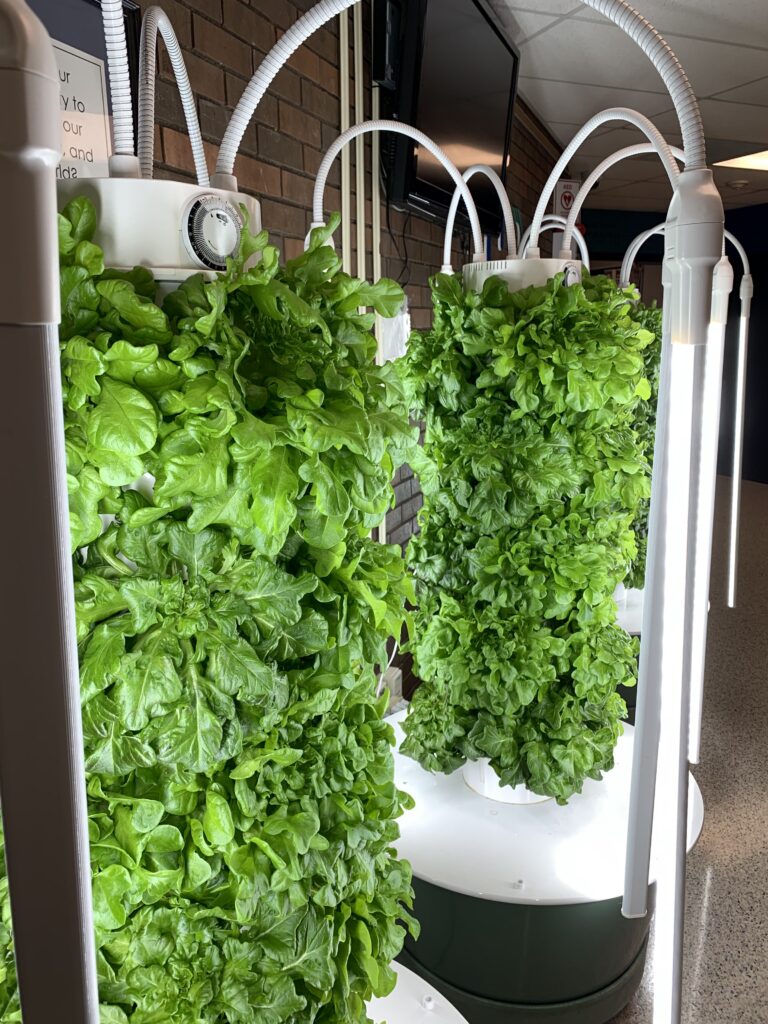 As we grow and harvest the food, the students get to taste test what they grew. Sometimes we just taste lettuce, other times we have salad parties. Sometimes we taste the fresh tomatoes off the vine, other times we make salsa. When we have more than we can use at the school, the students take a walking field trip to Groundswell Cafe to donate. While there, the students get a tour of the restaurant…and sometimes another taste test!
Outdoor classrooms
After the flood of 2008, an outdoor classroom was created through Nature Explore on the east side of the building. It is an engaging play space for our preschoolers daily. We made the most of derecho damage using logs from our fallen trees as climbing and stepping materials in the space.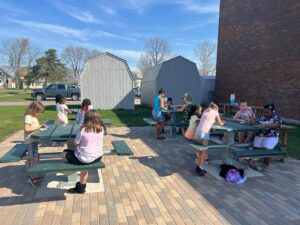 Our outdoor classroom is a certified monarch waystation: Students can view monarchs as they make their journey south to Mexico. Thanks to the efforts of a Master Naturalist volunteer and Linn County Conservation, we are adding and maintaining native plants. In 2022, we added a permeable pavement patio on the west side of the building, with tables and seating for classes to use next to the vegetable garden. We regularly use and support Reed Park, which is adjacent to our playgrounds. We planted apple trees there, and the book walk featured the story written and illustrated by our students, about the 2008 flood.
In 2022, we added a west side outdoor classroom adjacent to our vegetable and herb gardens with permeable pavement and workstations.
Green Team
Green Teams are a district-wide initiative to teach and learn sustainable practices in every school. As a sustainability magnet school, we take our Green Team work very seriously! Our Green Team members provide school leadership in environmental sustainability. We learn, teach, and work as a team. The Green Team takes their message on the road and presents it to teachers and staff members around CRCSD. Look for us at EcoFest!
Waste management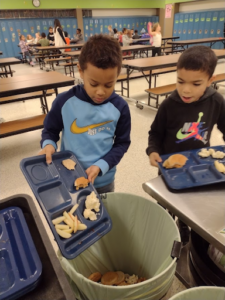 At Cedar River Academy, we understand the importance of reducing our waste. Every student in the school learns how to sort waste according to compost, recycling, and landfill. Every classroom has a waste station with bins for all three components, and we are the only school in the district to compost our food waste. Our community partner, EcoCare Supply (the Compost Ninja), picks up our composting each week, and our "little ninjas" collect the compost bins from classrooms each week.
Community partners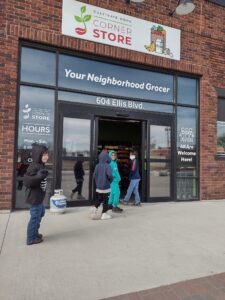 We are so grateful that our community believes in our students, and our program, and is so willing to be involved in our school. Here are some of our community partners:

Matthew 25: Matthew 25 provides garden lessons to all of our students. They maintain our outdoor garden, living wall, and three hydroponic systems in the school. They have also taken our students on walking field trips to Groundswell Cafe and The Corner Store.
EcoCare Supply: EcoCare takes care of all our school's composting. The supply bags, bins, and haul everything to the solid waste agency to be composted.

Linn County Conservationists: The Linn County Conservationists have partnered with us to get our students into nature as much as possible. They lead us on field trips and in-class presentations and also support us at our Outdoor Academy, a capstone week long outdoor learning experience for 5th grade.

Linn County Solid Waste Agency: The Solid Waste Agency has supported our waste-reduction efforts. Every student in our school visits yearly to learn why it is necessary to reduce our waste and what steps we can take to do that.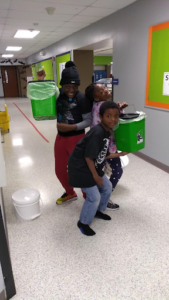 Indian Creek Nature Center: The staff at Indian Creek Center partner with us to bring our students into nature. Besides having on-site field trips, they bring animals and activities to our school.
Monarch Research Project: The Monarch Research Project has donated seeds and trees to redesign and certify our monarch waystation. They also donated monarch caterpillars to our kindergarteners to support our science lessons.
Linn County Master Naturalists: The master naturalists have provided us with an amazing volunteer who is redesigning and replanting our monarch waystation. He is using other naturalists and students to make the way station a safe place for both students and pollinators.
I-Renew: I-Renew helps us with our renewable energy research. They helped us build our pedal power generators!
Taylor Area Neighborhood Association: TANA hosts a back to school party each August. They also donate the prizes and food for our sustainable families night, and provide the signs for our bioswale.